< Back to portfolio
Website Design: Blackout Artist
Blackout Artist is a Las Vegas-based DJ management company, representing some of the top nightclub performers on the West Coast.
From Vegas and San Francisco to Europe and Asia, their DJs consistently rotate some of top bottle service nightclubs every night worldwide.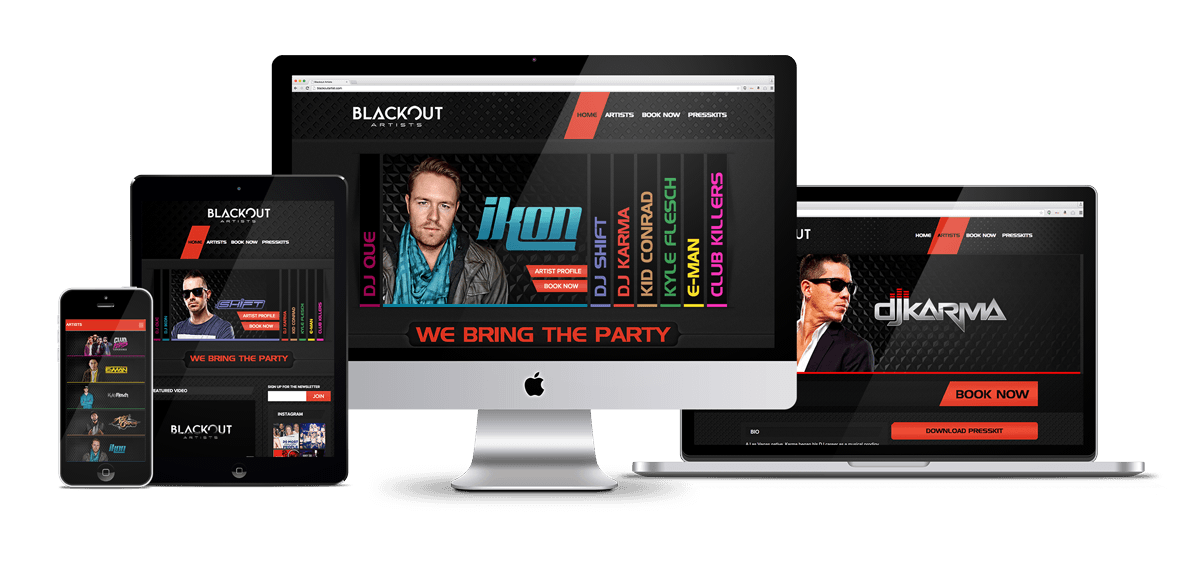 Our goal was to make booking their DJs as quick and easy as possible.
The website design was centered around the artists: Viewing their profiles, and booking them as seamlessly as possible. We integrated a custom accordion slider with all DJs, as well as links to the profile and booking form.
Instead of a new page, the booking form is a slide out panel from the side, so you are never taken away from the page you are viewing.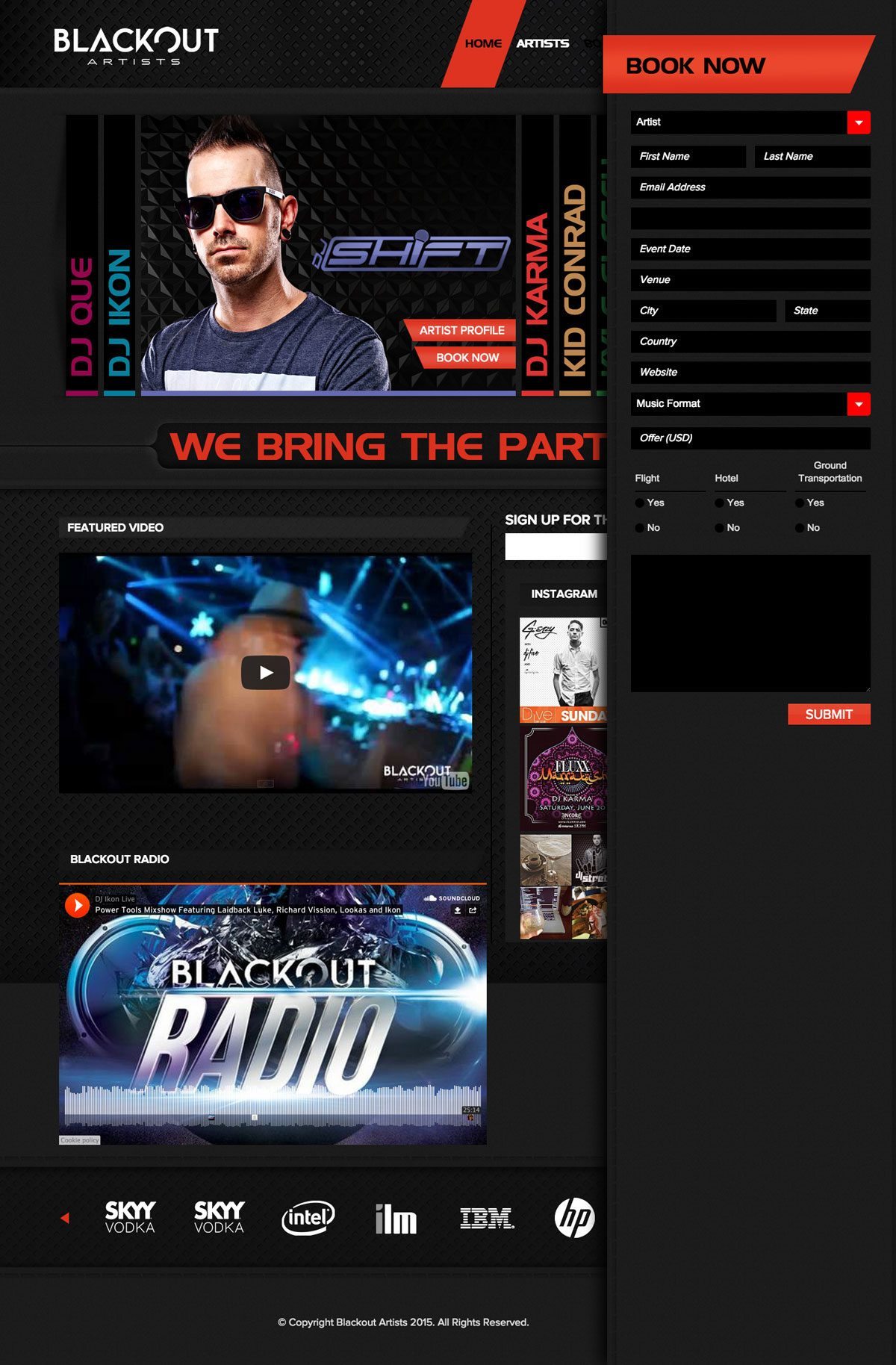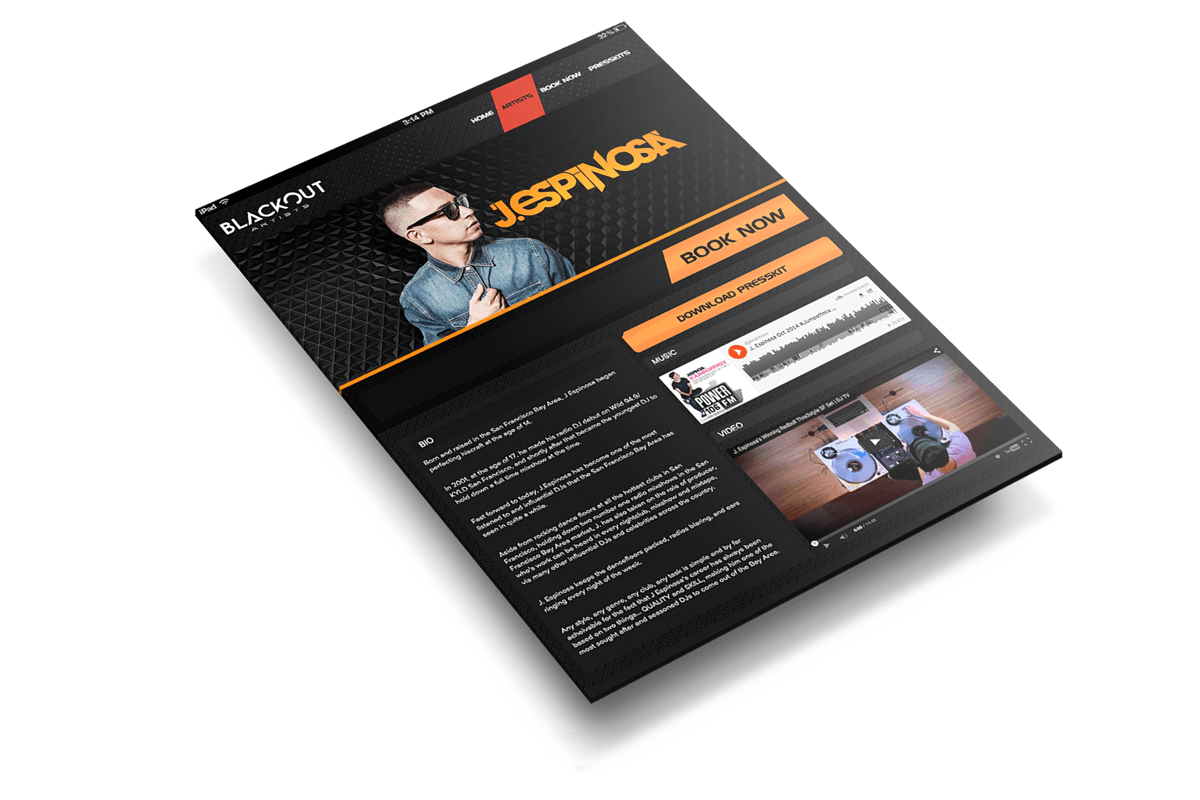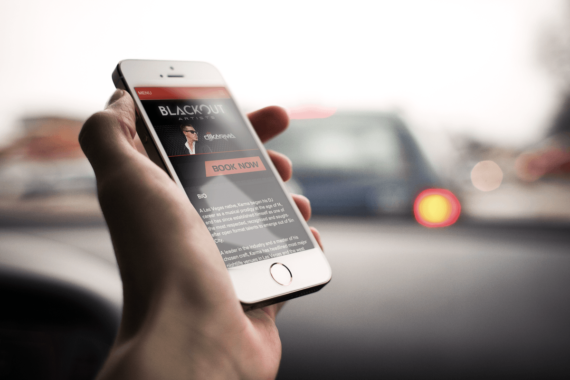 Key Features
Responsive Website Design
Custom slide panel booking form
Instagram photo gallery integration
Custom WordPress CMS (Content Management System)