< Back to portfolio
Website Design: Boutique DJs
Boutique DJs is owned and operated by Josh Dukes and David Carvalho, two of the most sought after club and private event DJs in the San Francisco Bay Area. They have hand-selected a collective of talented and versatile DJs to form a solid roster of party rockers.
They specialize in non-traditional, contemporary events & weddings- providing real club DJs to mix up all your favorite music.
A contemporary design for a contemporary business model.
Boutique specializes is weddings and special events for the modern client. No more cheesy jukebox DJ, these are real DJs with real skills and their website re-design needed to look the part. Big images, less text, bold fonts and colors were all part of the desired new look .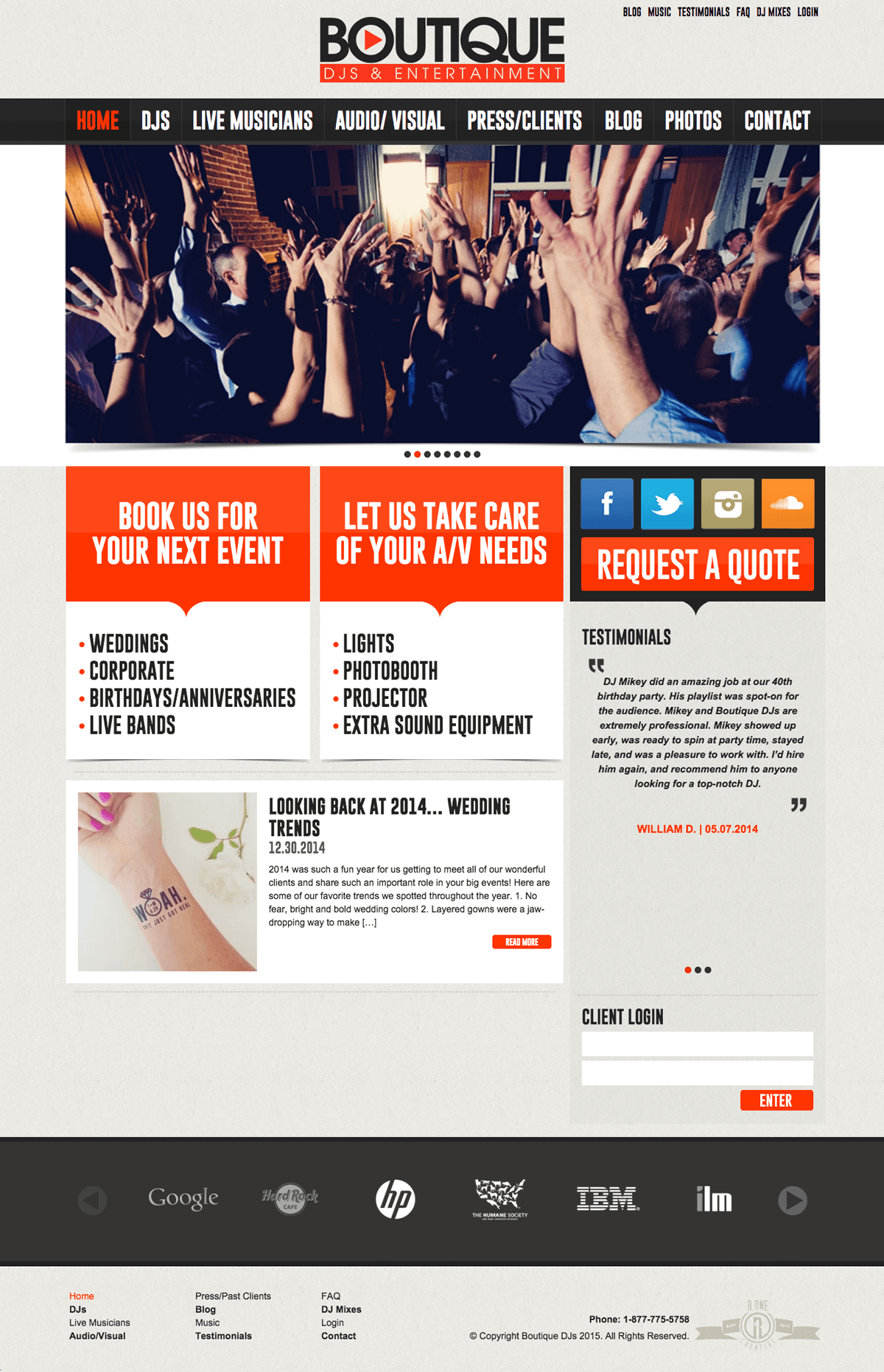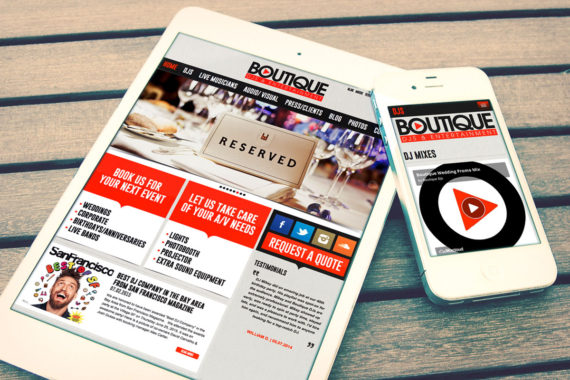 Key Features
Responsive website design
Logo design
Business card design
Custom client login section with file management
Custom WordPress CMS (Content Management System)