< Back to portfolio
Press Kit Design: Club Killers Experience
Club Killers is a producer duo out of Las Vegas & international DJ alliance, presenting experienced based events with their top quality DJs around the globe.
Music production credits include international superstar talent such as Calvin Harris, The Weeknd, Charli XCX, David Guetta, & music icon Beyonce. It was our duty to package their impressive resume into a worthy Press Kit with polished design.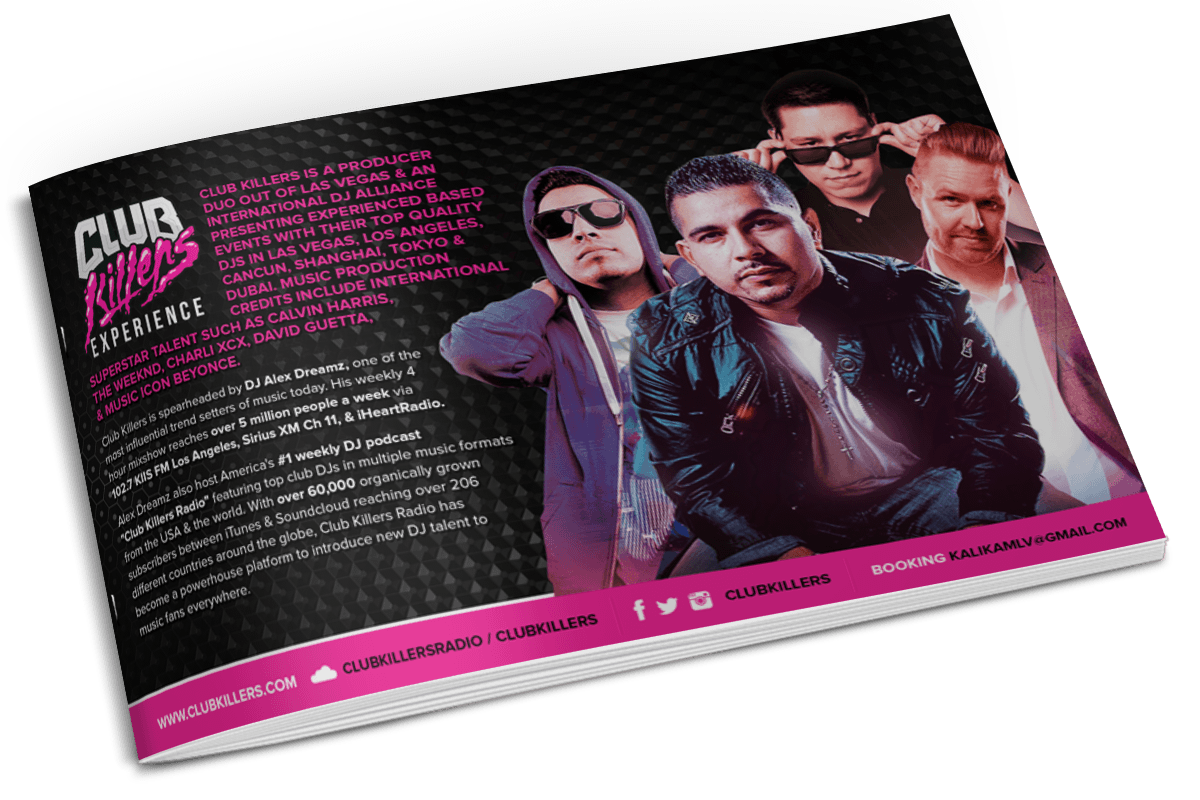 Club Killers host America's #1 weekly DJ podcast "Club Killers Radio" featuring top club DJs in multiple music formats from the USA & the world.