< Back to portfolio
Website Design: DJ Ikon
Ikon is highly recognized within the music and nightclub industries, having received several industry awards including Best Vegas DJ 2013, Remix Club DJ of the Year and Las Vegas Top 30 Under 30, and is the two-time recipient of Bar & Nightclub magazine's award for DJ of the Year.
His performances have taken him to more than 20 countries, and he currently holds residencies at some of the top-grossing venues in the world.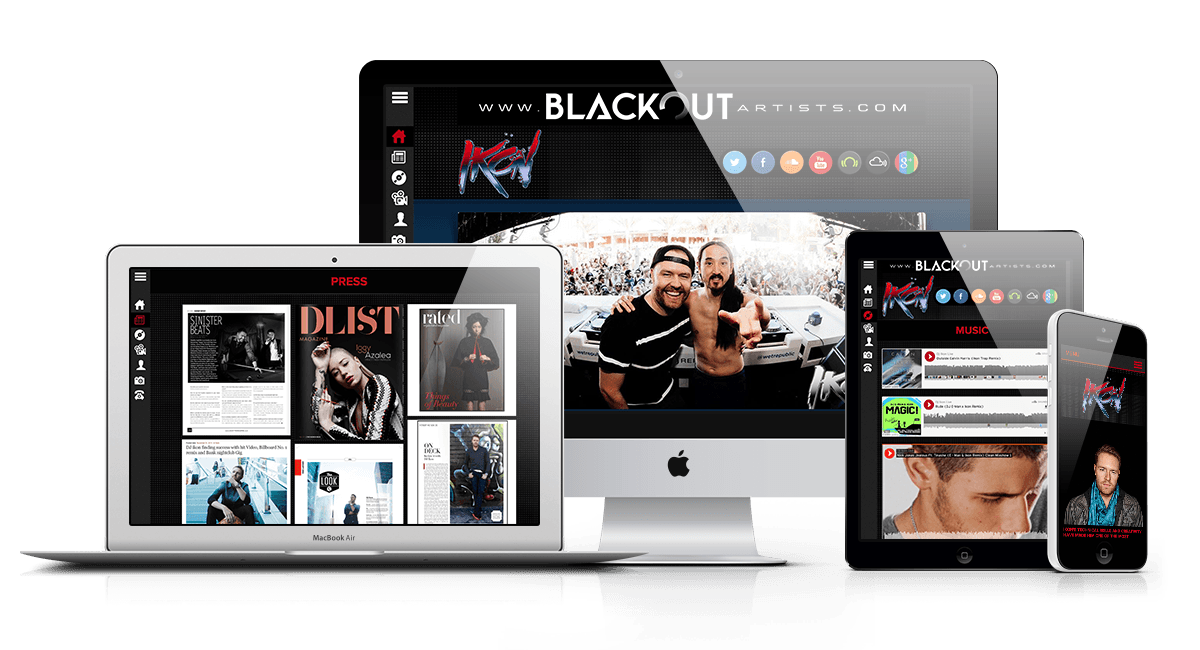 Ikon has content galore and needed a website to creatively showcase his plethora of events, new music, photo galleries and press articles.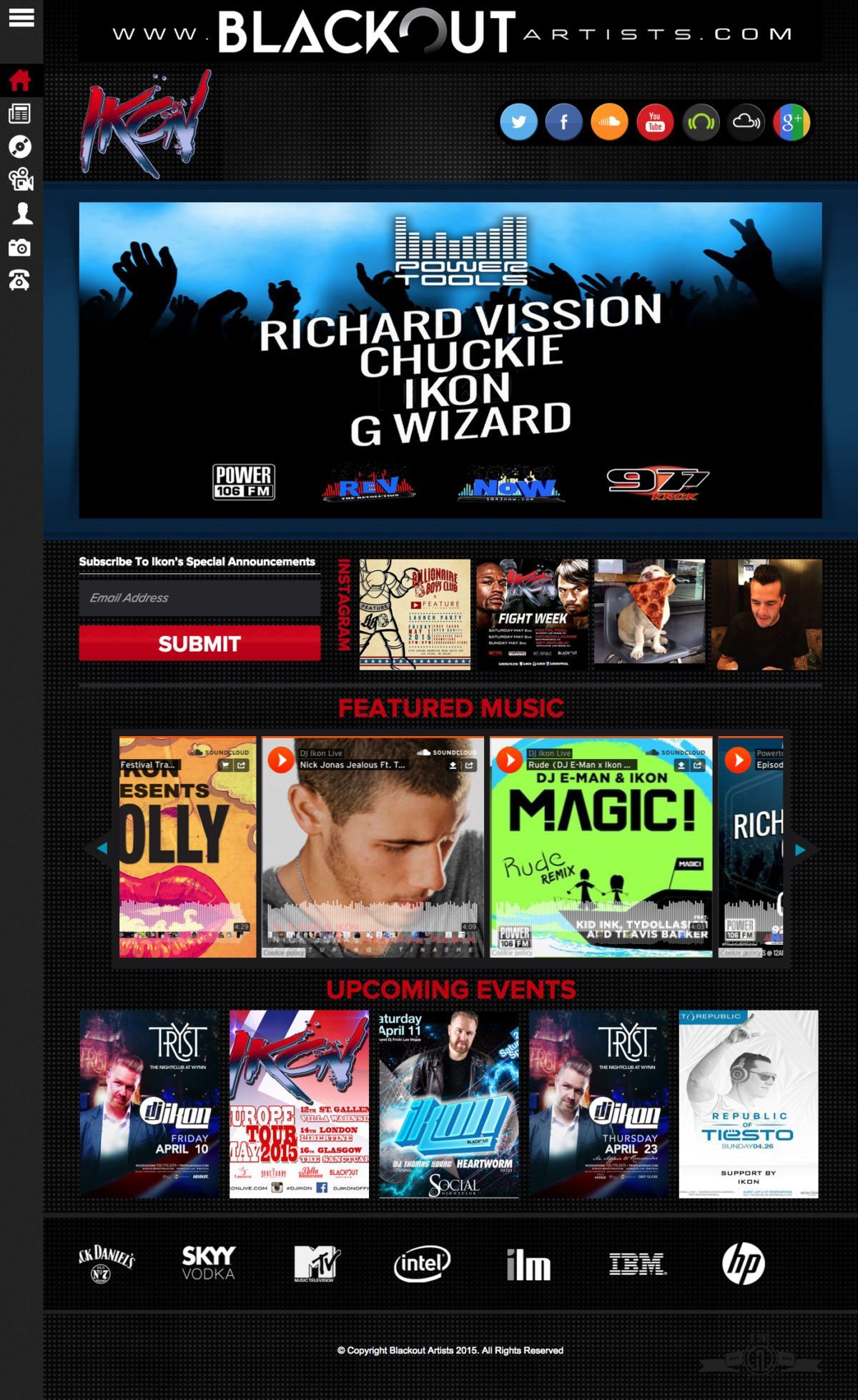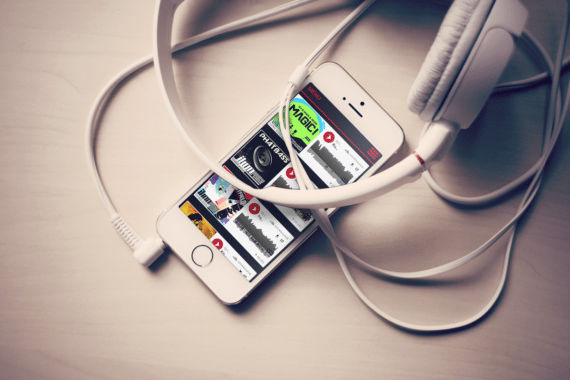 Key Features
Responsive Website Design
Auto show/hide sidebar navigation
Rotating carousel for event flyers and new music content
Custom WordPress CMS (Content Management System)