< Back to portfolio
Press Kit Design: DJ QUE
Expect the unexpected prepare for the impossible..
Las Vegas native DJ QUE has been bringing mind blowing turntablist sets to Sin City for over 8 years. QUE's performance is an ENERGY packed dance floor adventure, which has landed him residencies at some of the hottest clubs on The Strip.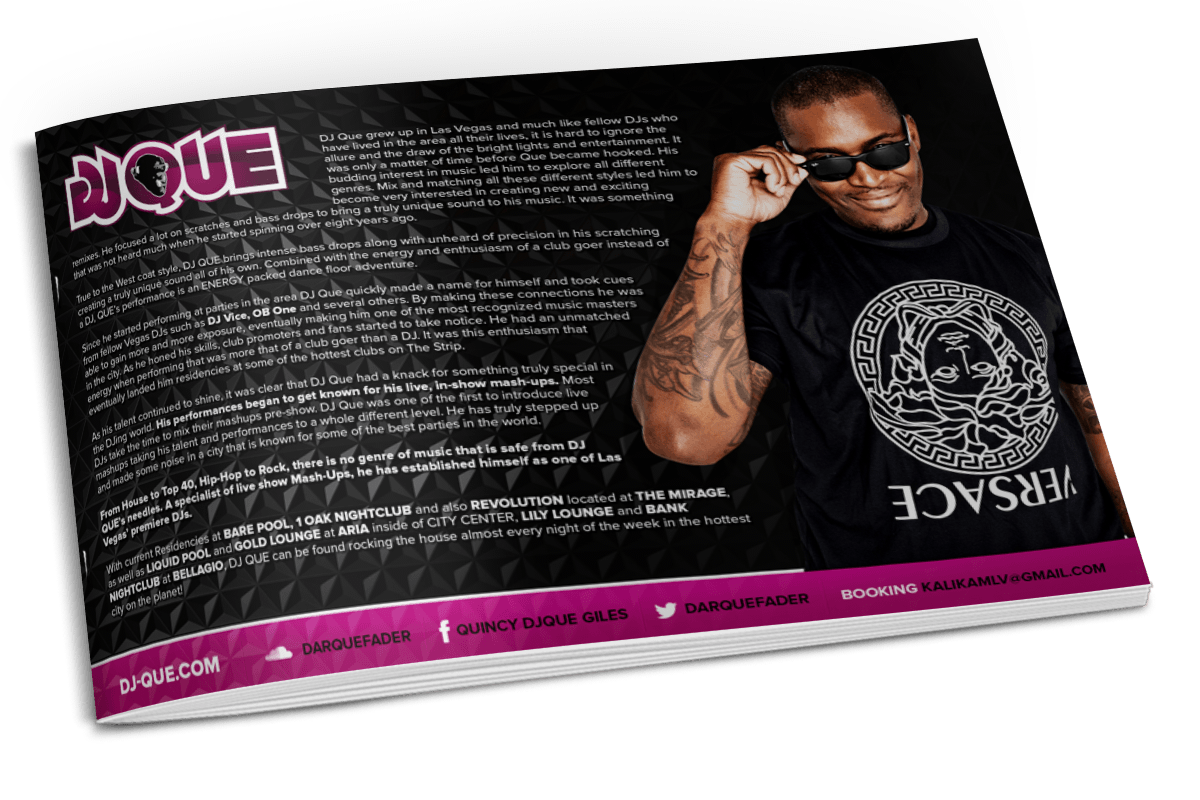 Talent. Energy. Personality. And a design to match.