< Back to portfolio
Website Design: DJ Shameless
Driven by a deep-rooted passion for music, DJ Shameless is an emerging West Coast talent worthy of notice. Stepping out of the crowd and into the DJ booth, she prefers to be the pulse of the party- creating the vibe and controlling the sounds.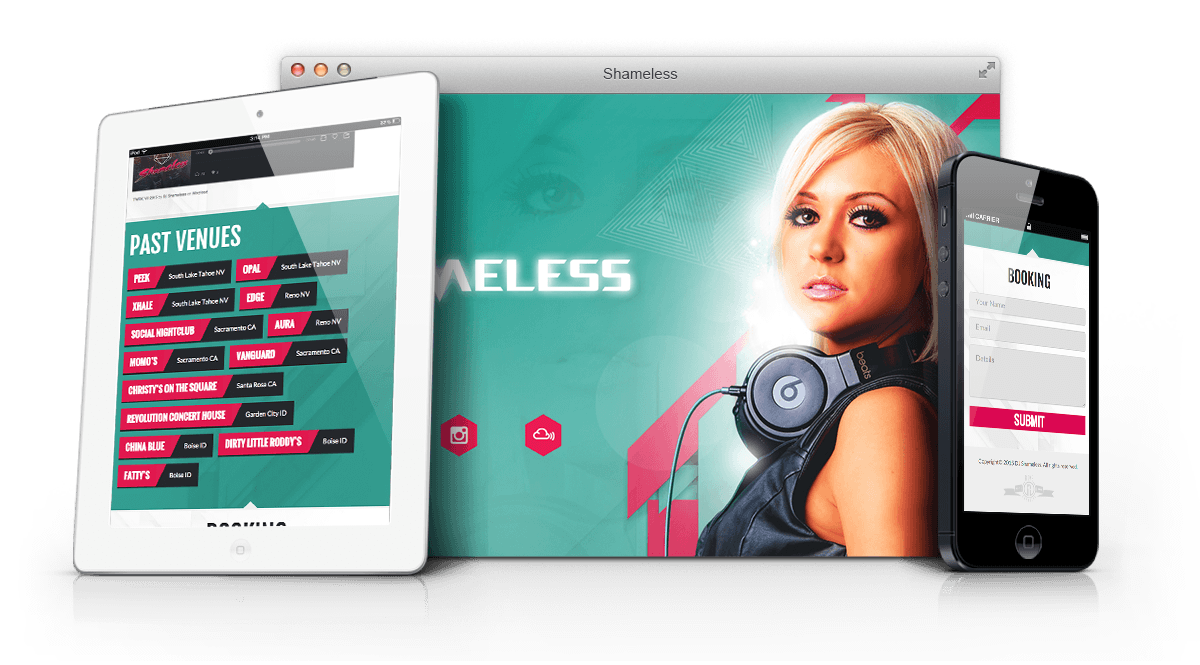 We put Shameless' best foot forward through a clean and simple single-page website design.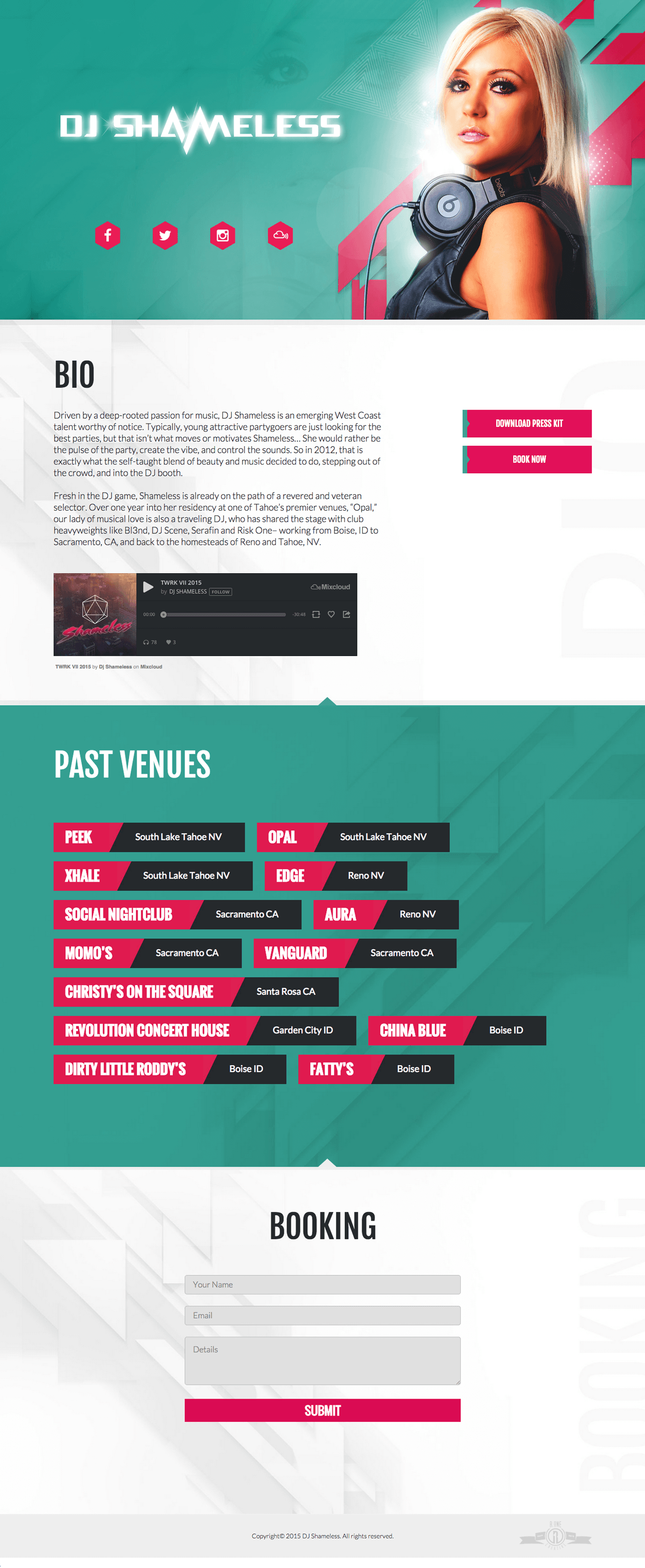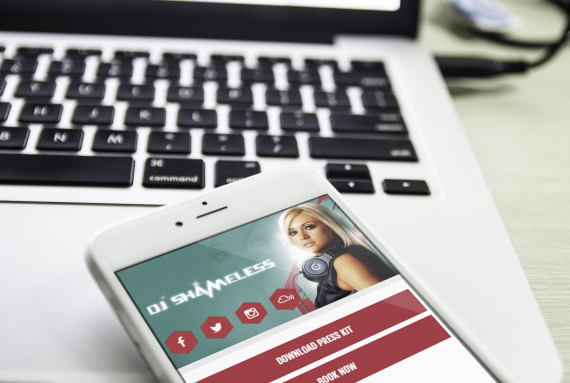 Key Features
Responsive website design
Custom WordPress CMS
As a new artist with limited content, the goal of the website was to feature her bio, latest mix, list of venues and booking contact- All the essentials for a DJ seeking their next big gig.