< Back to portfolio
Website Design: The Endup Nightclub
Known as San Francisco's most legendary after-hours nightclub, The EndUp celebrates dance culture like no other venue.
Founded in November 1973, The EndUp has remained on the cutting edge of San Francisco culture for nearly 40 years. People from all walks of life come to party at The Endup, forming a fully integrated nightclub community. The EndUp's distinguished space and incomparable music scene make it home to the most discerning party aficionados.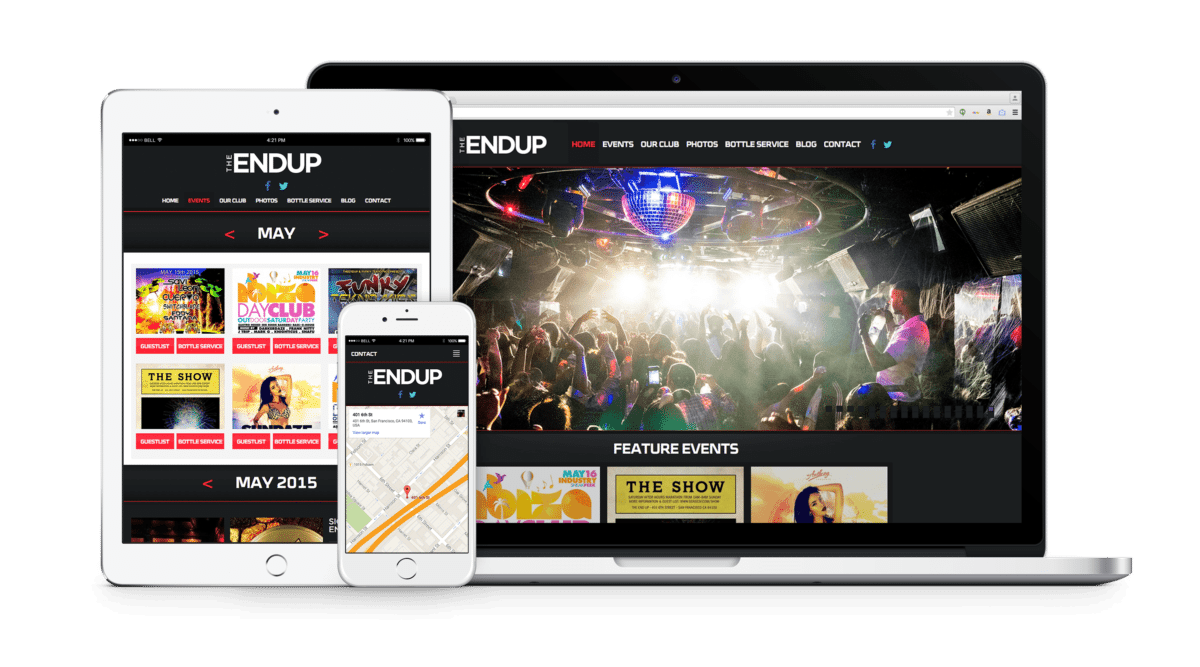 "We want more of a modern hip site. User friendly."
The Endup is a very unique nightclub, known for their afterhours and gay-friendly events.  They have since expanded into a wide variety of events and needed a website re-design with a more modern and universal appeal. 

Primary goals are to show calendar of events, easier guest list, simple bottle service bookings, and easy-update photo gallery.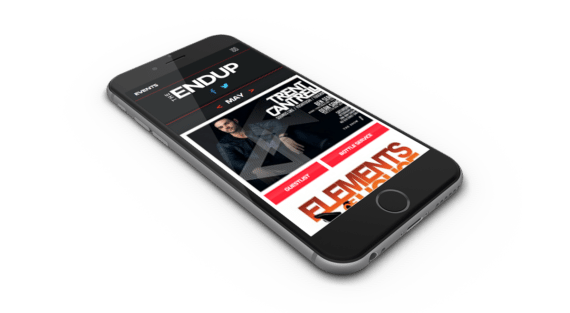 Key Features
Responsive Website Design
Custom event management system
Custom guestlist and bottle service signup management
Google maps integration
Custom WordPress CMS (Content Management System)