< Back to portfolio
Press Kit Design: Kid Conrad
Kid Conrad is one of Las Vegas' rare hometown heroes.
Over the last 5 years he has developed his craft, and proven his ability as a producer, as well as a club DJ. Rocking venues like 1Oak and The Bank has proven that he has what it takes to continue building on his solid beginnings.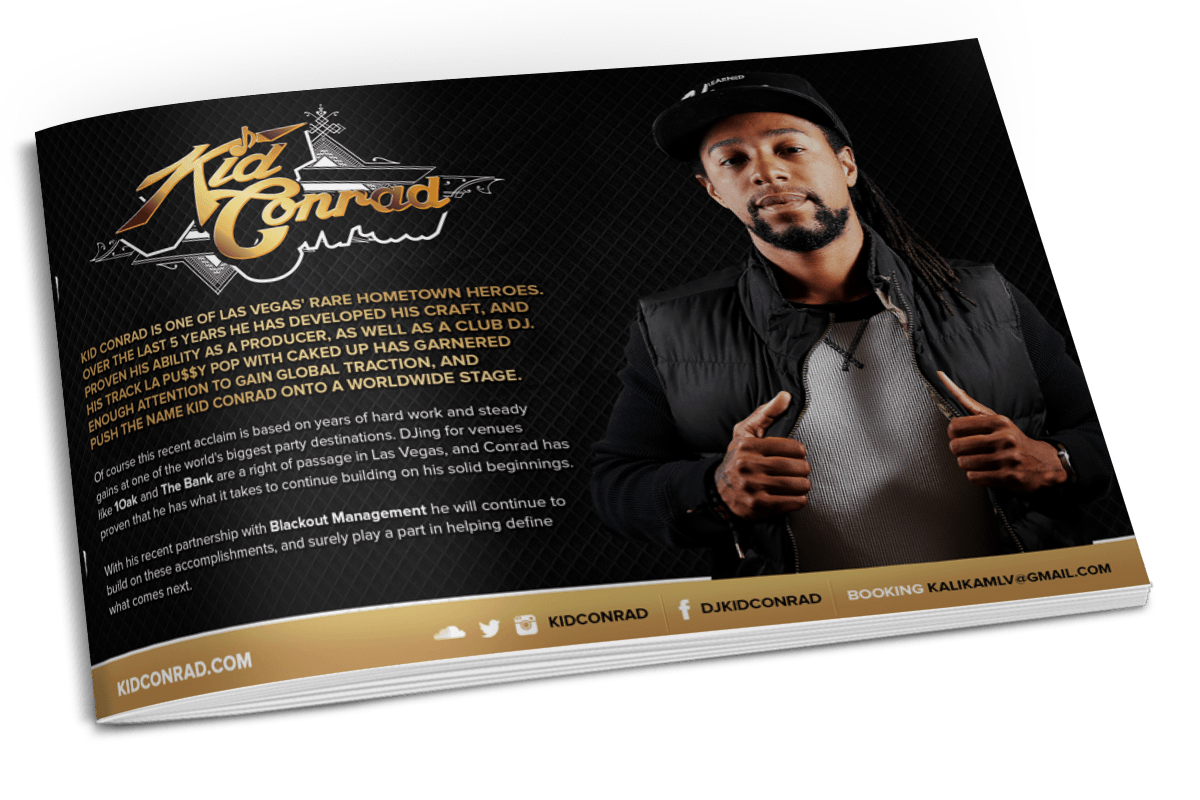 Along with the rest of his fellow Blackout Artists, we gave Kid Conrad a fresh Press Kit design to match his skills.