< Back to portfolio
Website Design: Playland Bar
Playland is a bar and nightclub with an amusement park theme, named after the 1970's San Francisco theme park of the same name. Here you can grab a fancy craft cocktail and dance the night away, and still feel like a kid again.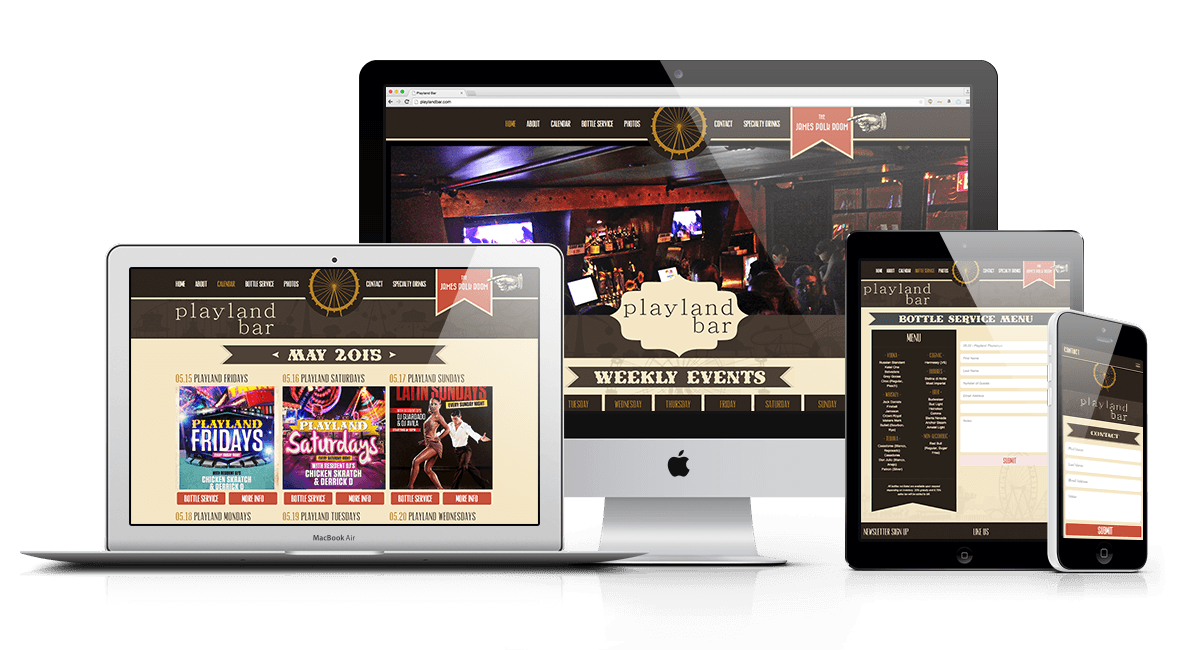 Playland wanted a new and improved look, with a rustic yet carnival theme.
The challenge here was to fuse the rustic look of a craft cocktail bar, with the whimsical carnival theme that is the foundation of the Playland name.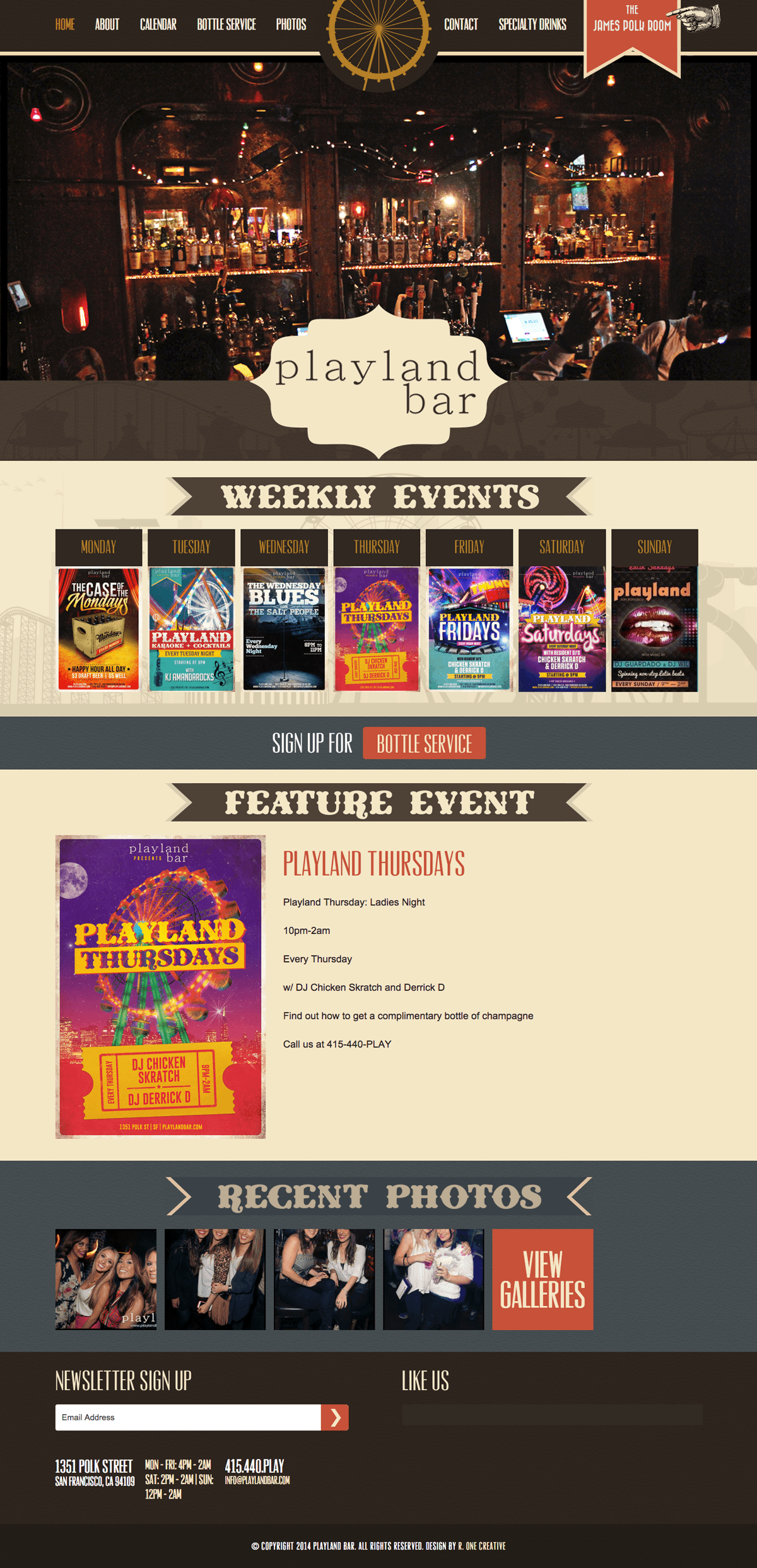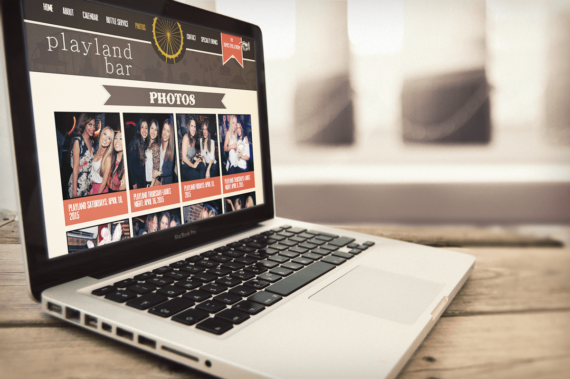 Key Features
Responsive Website Design
Custom event calendar application
Facebook photo gallery synchronization
This unique theme gave us the opportunity to flex our creative muscles on their flyer design
Combining a vintage mature look with a whimsical theme park feel.