< Back to portfolio
Website Design: Hush Hush SF
This is not your average party. This is where young elite men and the most attractive women mingle and party together in a fun, lively, environment. Welcome to The Baller's Party–  The first of five private parties hosted by HushHushSF at various upscale locations all across the Bay Area.
We created an online presence for them that is simple, classy, with a touch of Las Vegas luxury. This included a responsive website design with integrated membership payment processing, sleek business card invites, and matching Eventbrite page build.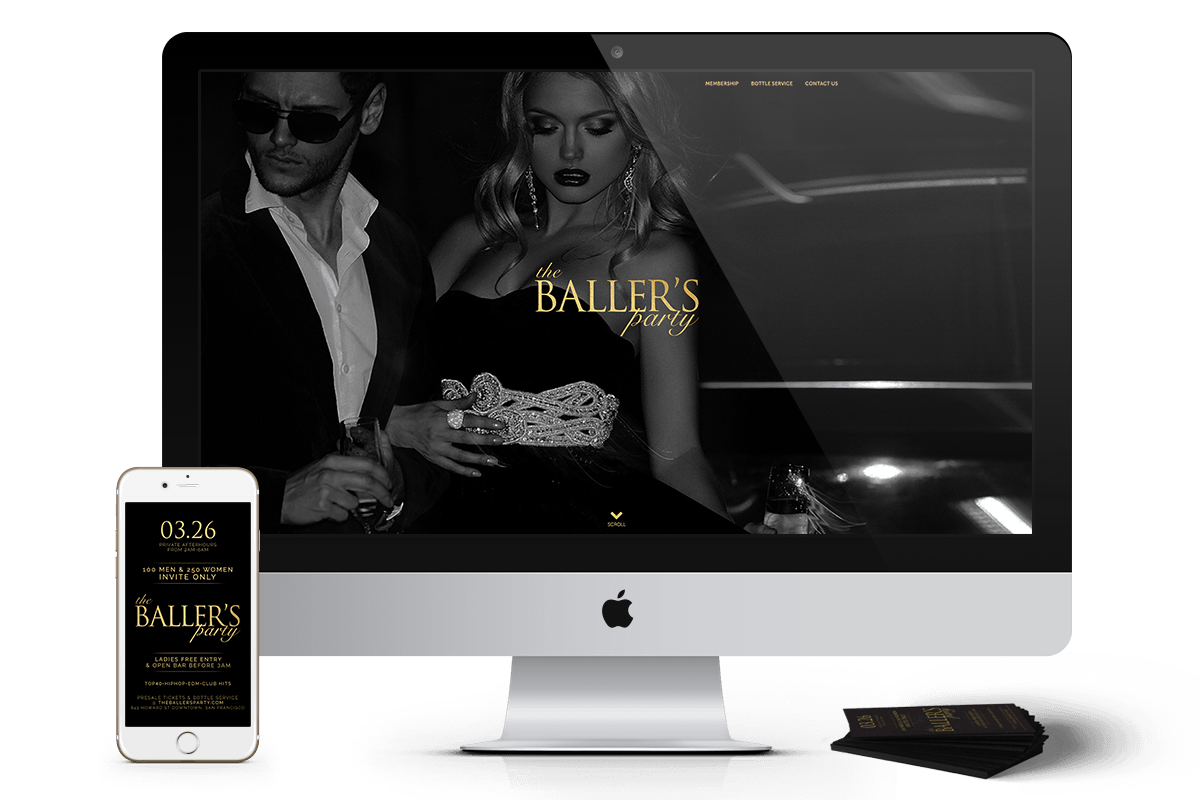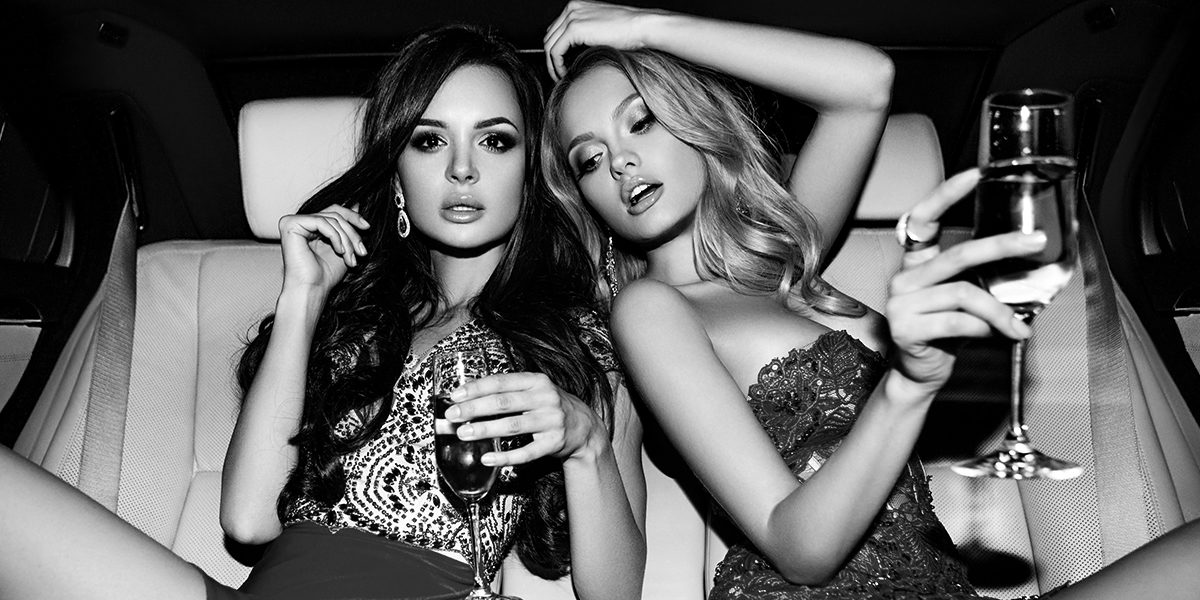 Sign Up and Ball Out.
Our simple integrated payment processing system makes it easy to hand over your money become a member and unlock your key to the party.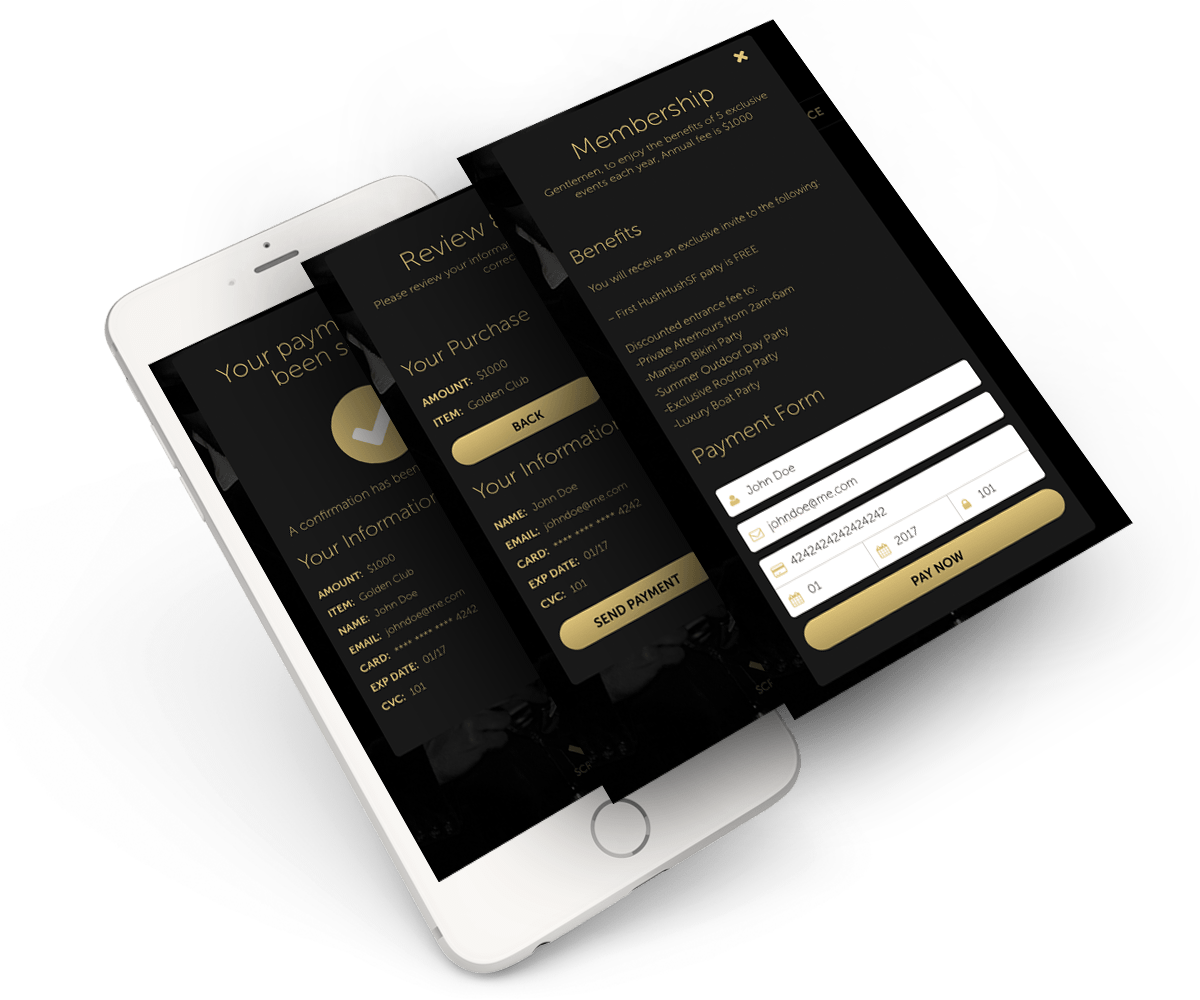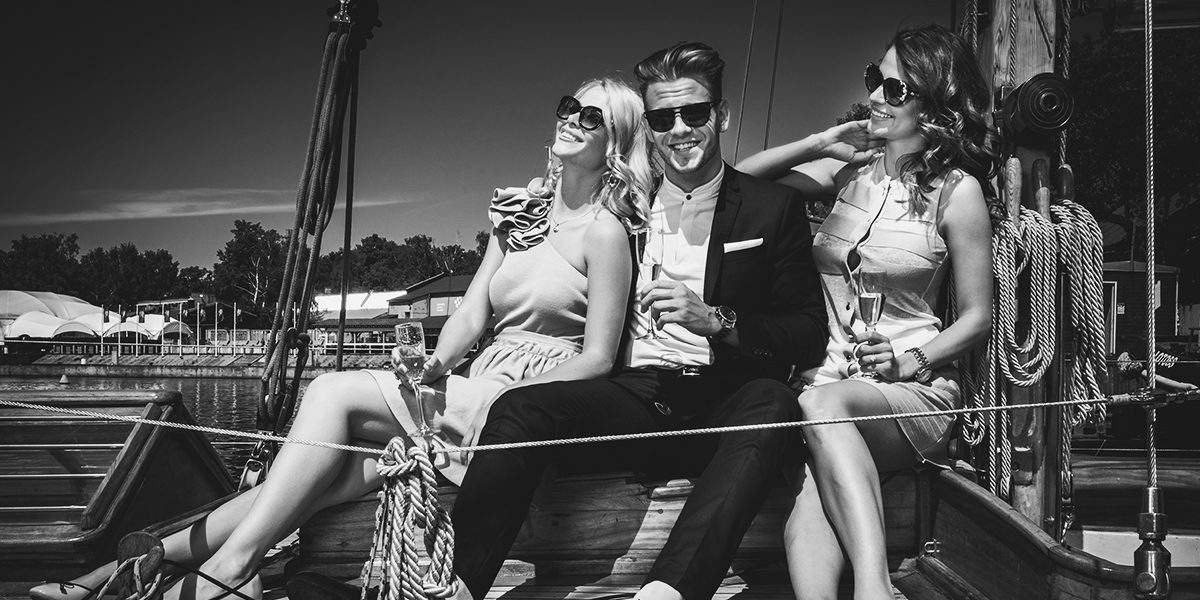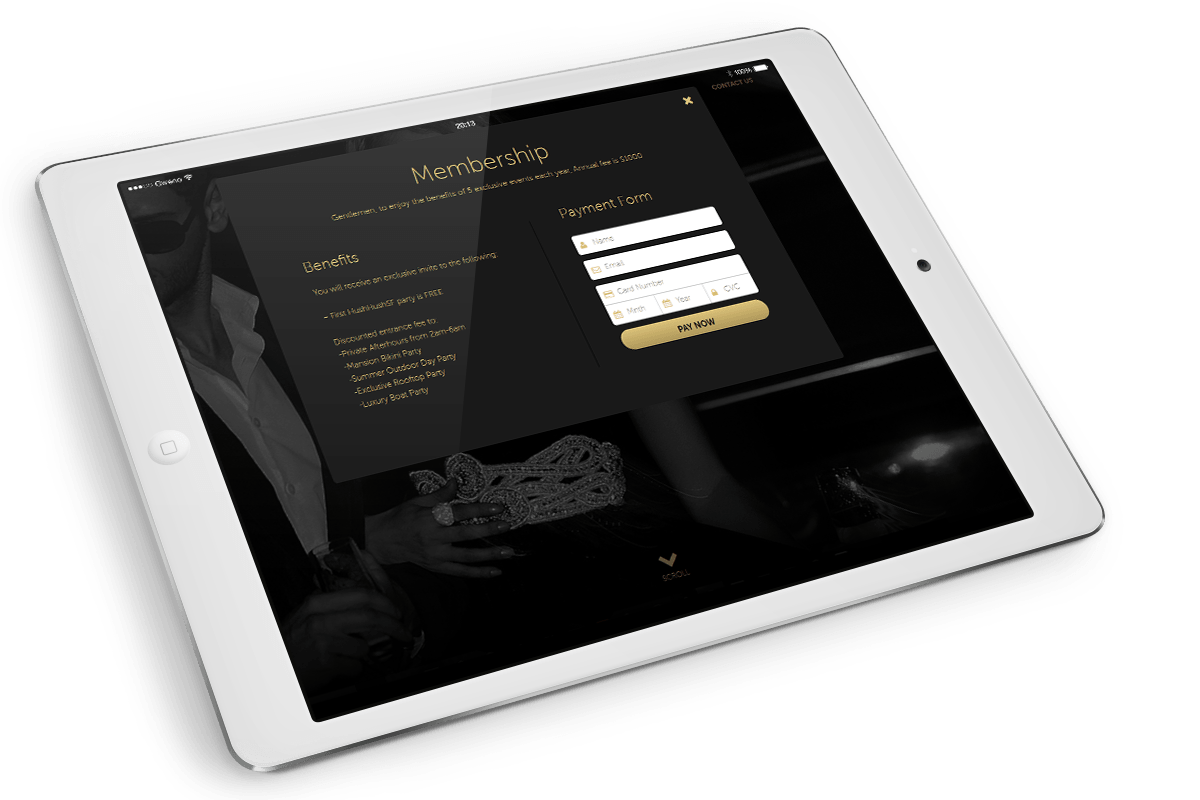 Only the crème de le crème..