< Back to portfolio
Website Design: WhiteNoize
WhiteNoize is a veteran DJ/Producer duo from San Francisco, best known for fusing multiple genres of house music. In just over three years time they have released 40+ tracks on numerous record labels, have 2 critically acclaimed EP's, and a #1 hit on Beatport House Charts.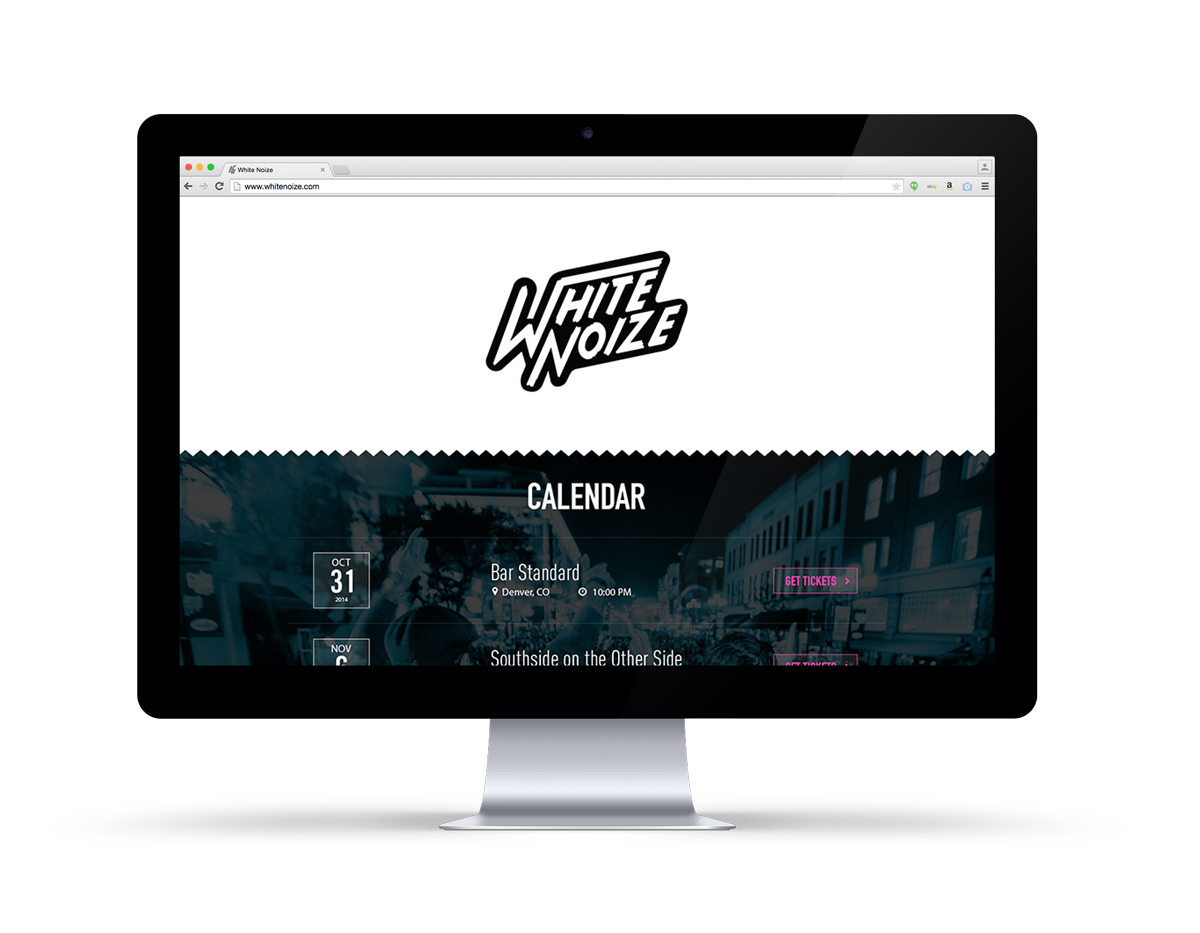 Clean and simple was the name of the game.
WhiteNoize wanted a clean and simple single-page website design, featuring their upcoming dates, social media links, bio, and contact.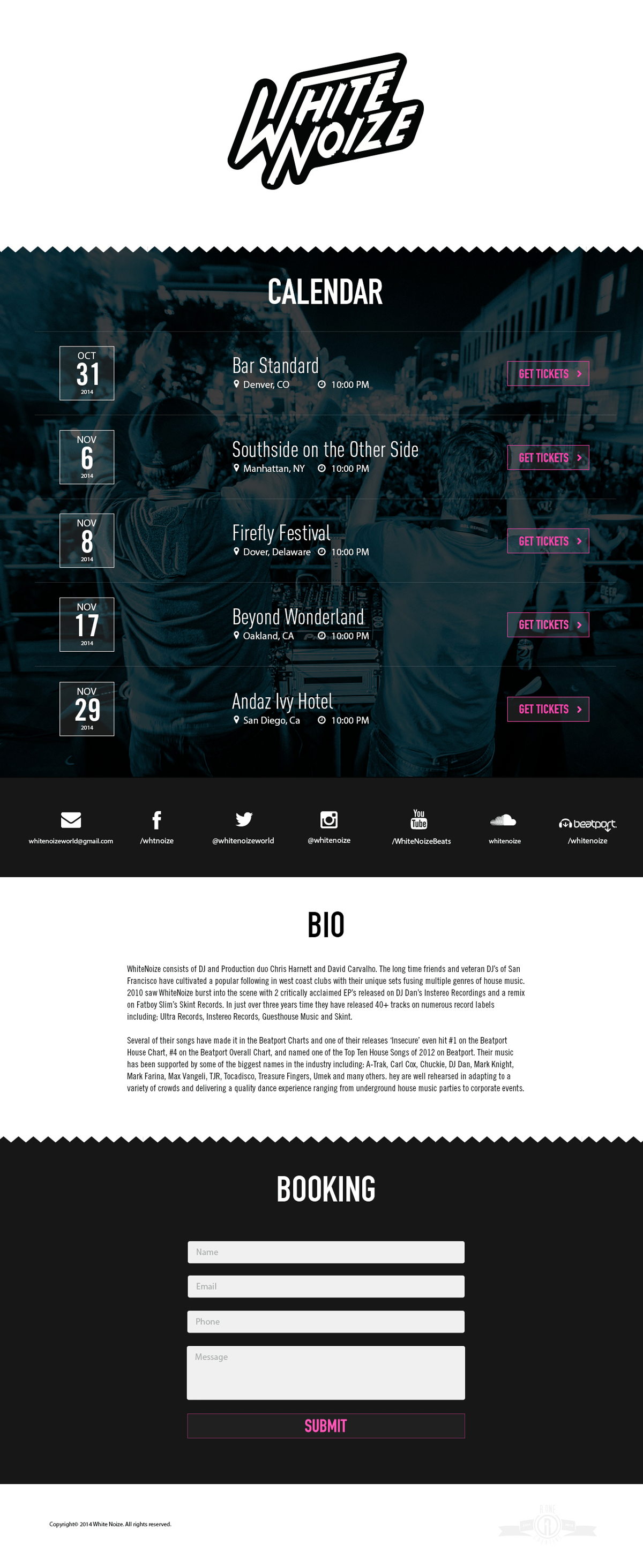 Features include mobile-friendly responsive design, and custom CMS for easy updating.