A few years ago Google sent out an army of hybrid vehicles across the world with the aim to document anything and everything around us.
The project, labeled 'Google Street View' was an extension of their popular map software, it was to allow users to see the streets that they would be driving down after searching for directions. Armed with nine cameras on a single pole, GPS and three laser range scanners, they began an endless quest to photograph every city highway, street, and dirt road around the planet.
They took 9 photos every 20 meters of whatever moved through their frame and stitched them together with computer software to create panoramic images. In order to prevent identification of individuals and vehicles, Google decided to blur faces and license plates.
In his photo project The Nine Eyes of Google Street View, Montreal artist Jon Rafman collects the beautiful and bizarre sights captured by the nine lenses on Google Street View camera cars as they photograph scenes around the world.
The images range from hilarious to disturbing, perhaps suggesting the range of reactions that viewers might feel in response to the notion of whether or not such surveillance is an invasion of privacy.
The project aims to bring back the rawness of early street photography and through the un-biased lens of the street view cars, remove all social context and present a neutral view of everyday life.
"There's also this excitement that potentially I was the first to ever look at this image because there's no cameraman — it's just a robot. There's something inherently exciting knowing that you might be the first person to ever gaze upon a scene that happened in the past." Rafman told The New York Times, during a 2013 interview for Poaching Memories from Google's Wandering Eye.
The R. One Creative team fell in love with his work and we decided to publish 15 of our favorites images here in our blog. We strongly suggest you head over to The Nine Eyes of Google Street View website to keep up with this addictive photography project and see more bizarre and stunning moments happening all over the world.
In Jon Rafman's 9-Eyes of Google Street View, the accidental, the incidental, the baffling and the dramatic collide.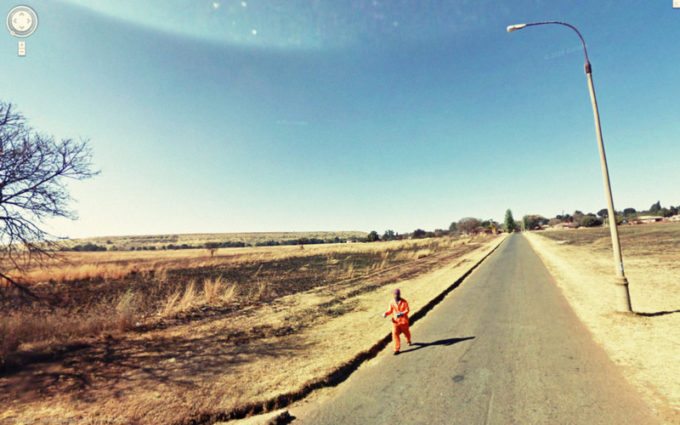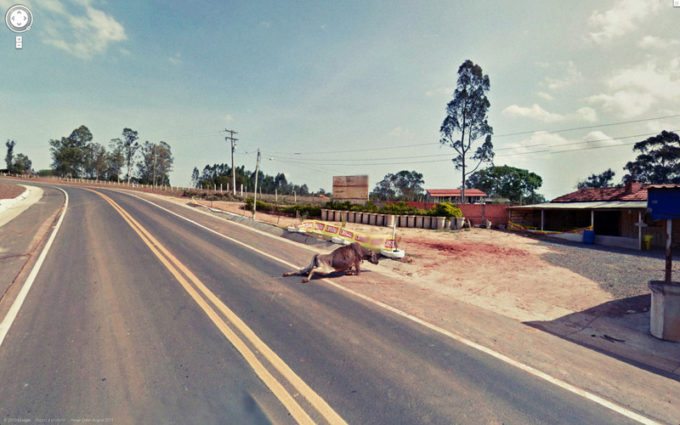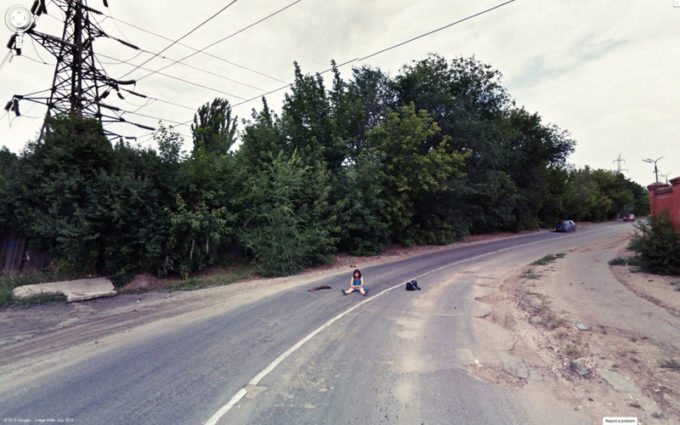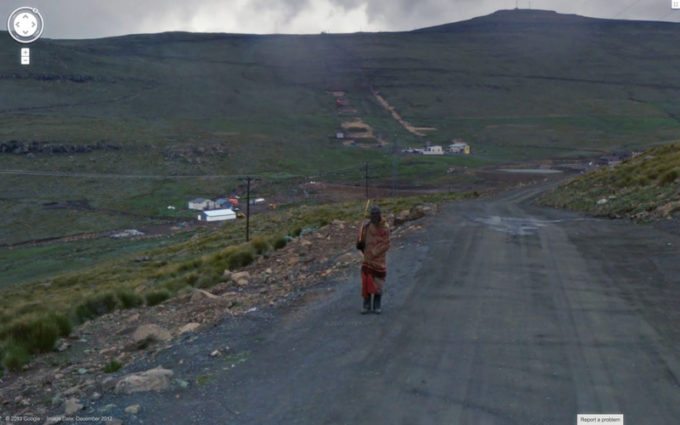 The 'all-seeing' eyes capture whatever moves through their frame every 10-20 meters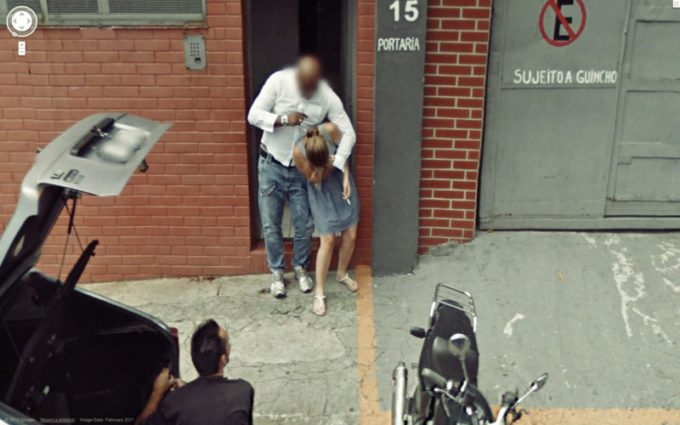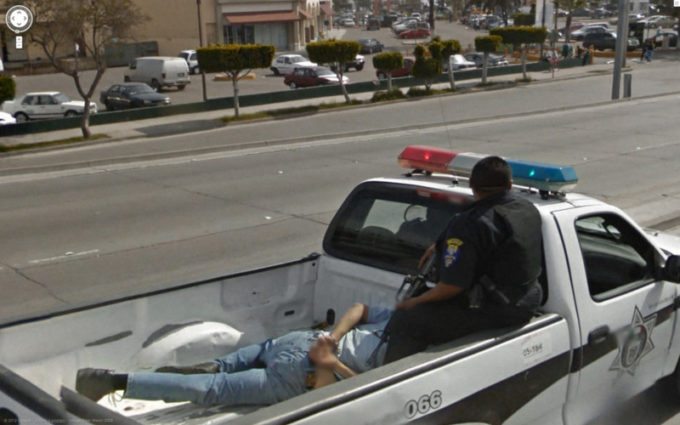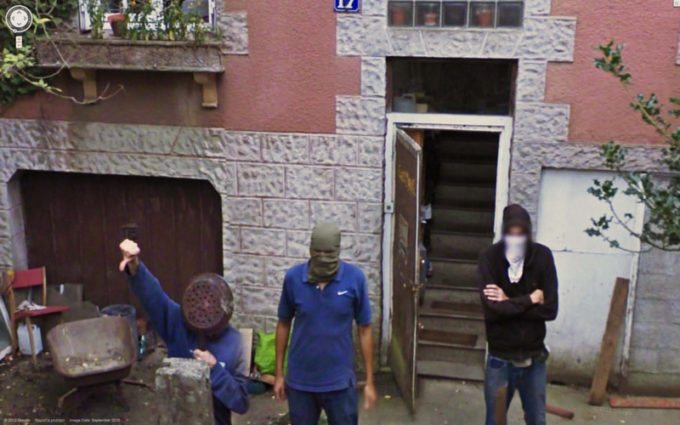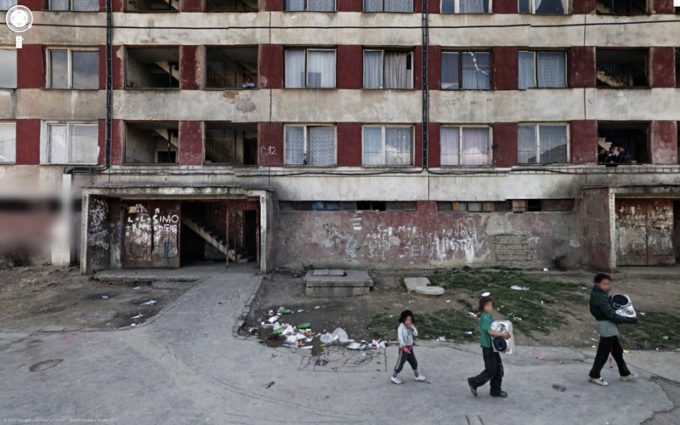 Rafman spent hours sifting through millions of Google's Street View images captured each day to find rare snapshots of bizarre and unexpected moments happening on the streets across the globe.